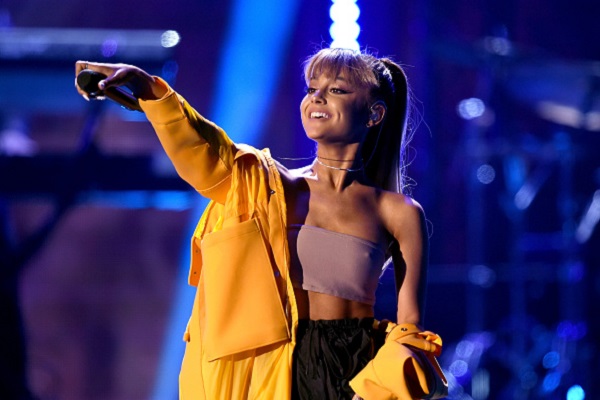 Demi Lovato's new album Dancing With The Devil…The Art of Starting Over came out on Friday and it really covers the full spectrum of her headspace (I think) around her 2018 overdose. Happy, jolly stuff mixed in with darker stuff. It's got everything. It's got a bunch of other artists on it too, like Saweetie, Sam Fischer, Noah Cyrus, and Ariana Grande. The story behind the Ariana Grande collaboration isn't as simple as they teamed up for the song though…
Ariana Grande actually wrote "Met Him Last Night" with Demi Lovato in mind, but had no intention of doing the song herself… Demi told SXM that Ariana intended to do the backup vocals only. Demi insisted that Ariana stay on it. And thank goodness she did.
Here's "Met Him Last Night." It's got the F-word in it, so don't play it around the kids or the boss… or the Easter crowd at church.
And a note to say that if that song doesn't sum up all our collectively bad dating habits and bonus daddy issues, then nothing else ever will. Wow. What a freakin' bop.